Our Firm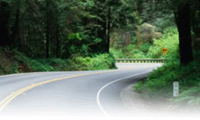 The founders of Robertson Ryan Financial Services have a combined 50 years of retirement plan and investment experience and have represented a number of major Wisconsin based and national financial service companies. Robertson Ryan Financial Services was created to provide a more independent environment to provide conflict free advice to clients. Our focus is on corporate sponsored retirement plans and working with individuals with their retirement planning needs. We strive to provide the insight and high quality service that Robertson Ryan clients are used to.
Our core business is helping companies provide their employees with a retirement plan and help individual plan participants work toward a meaningful retirement during their working days. Our strong convictions about saving for retirement and guidance during the working years helped us transition families into their retirement years. The process of translating a nest egg into lasting monthly income is a complex task. We pride ourselves on making it easily understood.
For Companies, Robertson Ryan Financial Services helps provide meaningful retirement benefits to their employees. The professionals at Robertson Ryan Financial Services consult on a variety of plan design options including Qualified 401(k), Profit-Sharing, Defined Benefit, Individual Retirement Accounts (IRA), Individual Retirement Planning, and Non-Qualified Plans. We help companies find the best fit options and address Fiduciary risk issues.
For Individuals, The professionals at Robertson Ryan Financial Services helps investors make the difficult transition from saver and investor to creating a retirement income stream that is flexible and dependable. We provide timely meetings with our individuals to make sure that they stay on track with their retirement budget.
We look forward to serving you.